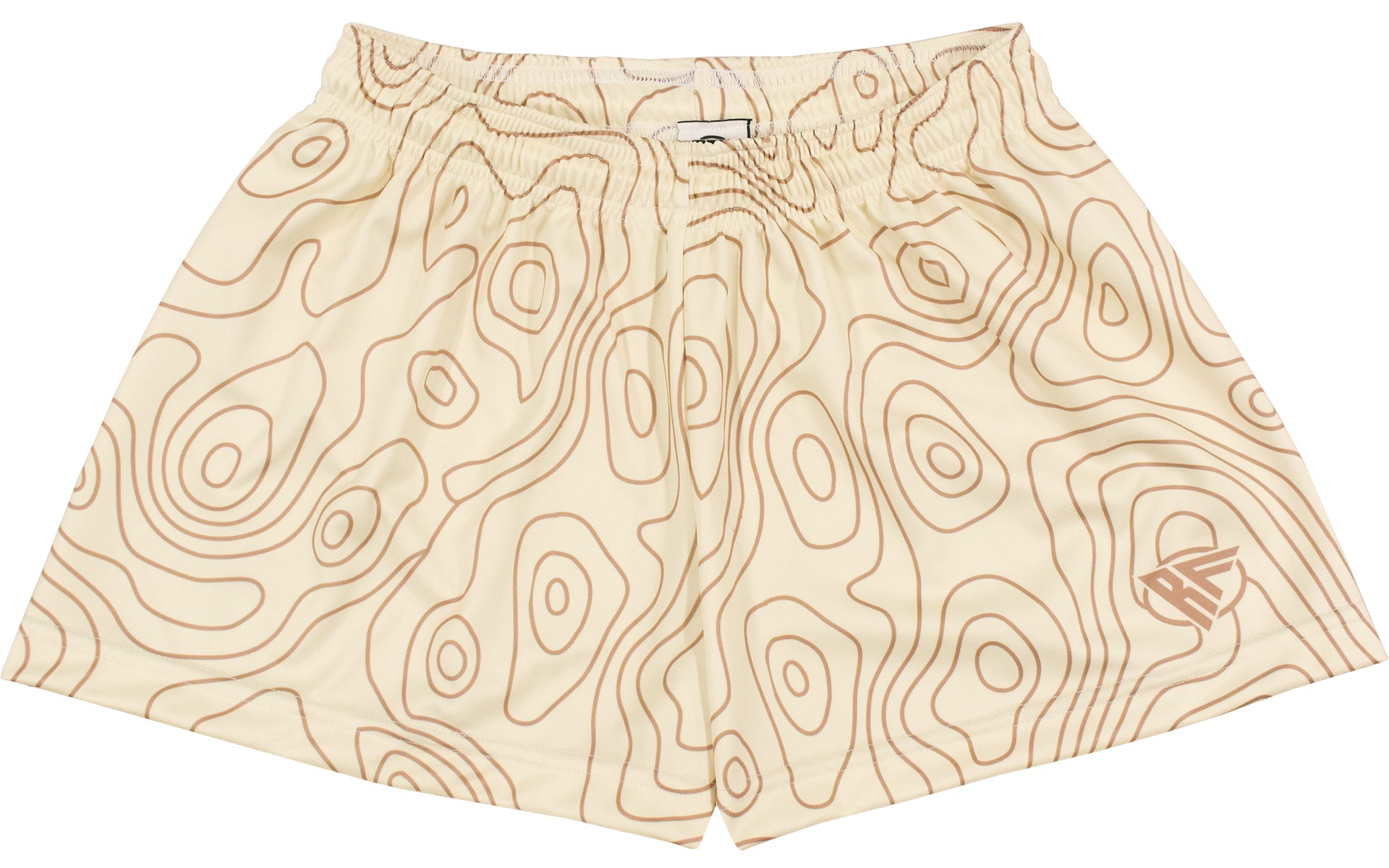 RF Women's Topography Shorts - Cream/Tan
Signature RF Women's Topography Shorts made from high quality, lightweight sublimated polyester.
Women's shorts are made with a 3 inch inseam, or a 5 inch inseam for a more modest fit.
Every pair of shorts is made to order. We strive to get every order out as soon as possible, but please allow up to 7 business days for your item to be shipped. Choosing upgraded shipping option does not speed up processing time.
Made in Kansas City, Missouri.
22-24 = S
24-26 = M
26-28 = L
28-30 = XL
30-32= XXL
Only 4 cause no pockets :/
RF Women's Topography Shorts - Cream/Tan
Awesome shorts
Bought these for my daughter and she loves them. The material is great and they fit her perfectly.
Very comfy, fit great!
At first I was hesitant about the sizing because I'm a s/m or 4-6 in regular sizes. Based on the sizing chart provided by the site was unsure if I should get a medium or large. Thankfully I reached out to the brand and was told to buy a medium and they fit great! So many people ask me where I've gotten these shorts from, I definitely recommend getting a pair. If it helps anyone with sizing I'm 5'5 and 140 lbs. These shorts cover my whole booty and don't ride up or feel tight after sitting down. Definitely worth their value!